I am a moron who deleted the whole damn fanmix after formatting it and everything. FUUUUUCK. ...take two! (See: this is actually why it takes me so long to post fanmixes after they're done. Because inevitably I have to retype the whole thing, formatting and all, at least once.
Fandom:
Supernatural
Medium:
TV Show
Subject:
Ruby
Title:
Begin the Human Game
Notes:
Trying to cut down on the size of my FSTs - this one is only 19 songs. HA. Has artists including Janelle Monae, Marina & the Diamonds, ThouShaltNot, and a Florence + the Machine song. I actually ended up liking this one pretty well
which is good for all the blood and sweat I put into picking the songs wtf self.
...enjoy? (And yes, there is a Castiel one in the works. Shhh.) There are undertones of Ruby/Sam at some points in this mix, but I tried to keep it out. Mostly. Er.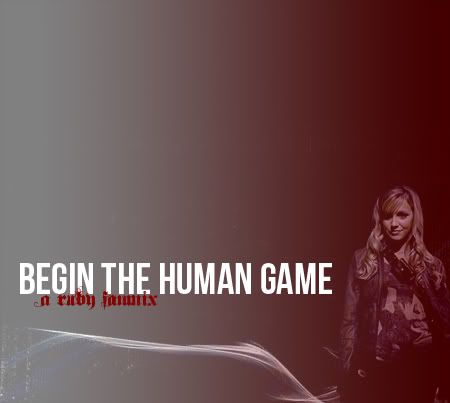 .ZIP DOWNLOAD HERE
( we recoil with invisible bliss )