Medium:
TV Show
Fandom:
Supernatural
Subject:
Winchesters: Season 4 and 5
Notes:
I had a bunch of notes I wanted to give but now I don't remember any of them. A lot of this is Sam-centric - that's just my bias coming through. Spoilers through 5.22 via images and quotes. This fanmix took a fuckton of effort, so please comment if you take/with your thoughts? Oh yes, and some of the songs have the fanmix album name on them, but the mp4s do not. I'm working on that. I believe this is 27 tracks, with 4 (semi cracky) bonus songs.
I do believe that my fanmix covers/layouts just keep on improving.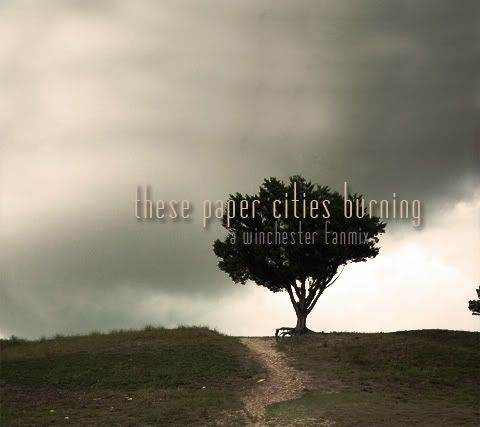 .ZIP DOWNLOAD
( like the bullet on your tongue we'll get through it's not too late )